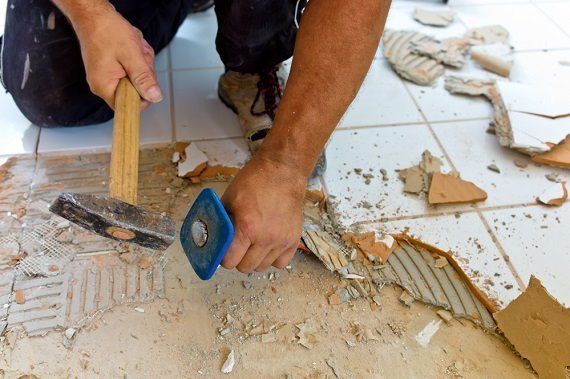 Hiring a home contractor to repair or renovate your property can be frustrating, time-consuming, and confusing. It's easy to make costly mistakes. While it's easy to call the contractor with the most eye-catching advertisement, it's hard to know if you're getting your money's worth. The best way to make sure you're getting quality work done is to treat the hiring process as seriously as the job itself. Take your time, be methodical, and work your plan. Here are some tips.
Ask around. Do you have friends or neighbors who've recently hired home contractors? Seek their input.
Get quotes. Obtain at least three written estimates for any job. It takes time, but it pays off. Remember that the lowest bid isn't always the best bid. Paying a little more for careful work work with quality materials pays off in the long run.
Check references. Make sure you're hiring a reputable home contractor. Ask to see licenses, proof of insurance, and proof of bond. Cross-reference with the Better Business Bureau to make sure the home contractor you hire is on the level.
Ask questions. How long has the contractor been in business? Can they show you pictures of completed projects similar to yours? What permits are required to do your project? What types of insurance does the contractor carry? Will they need to hire subcontractors, and if so, what's that process look like?
Get a written contract. This is so important. It may require an attorney's assistance on large or particularly detailed projects. A written contract sets expectations and gets everyone on the same page, working toward well-defined goals.
Bring your insurance agent into the loop. She can help you figure out how the repair or renovation will impact your existing coverage, and make recommendations to limit your liability going forward. Take a look at these great suggestions to use as a guideline for planning your insurance needs when home remodeling.
As you can see, there's a lot of homework that goes into finding the right home contractor for your next big project. But putting in your due diligence and taking the time and effort to be methodical and aware of detail will help your job go smoothly and get you a quality outcome at a price you can afford.