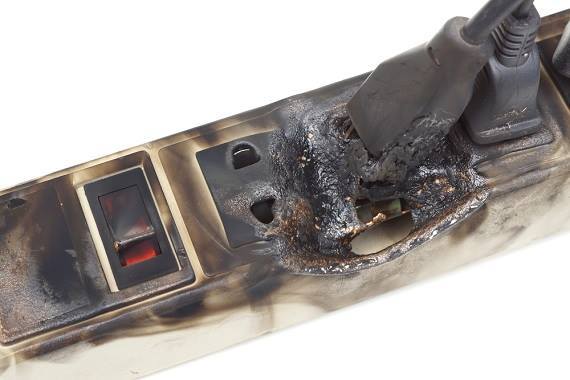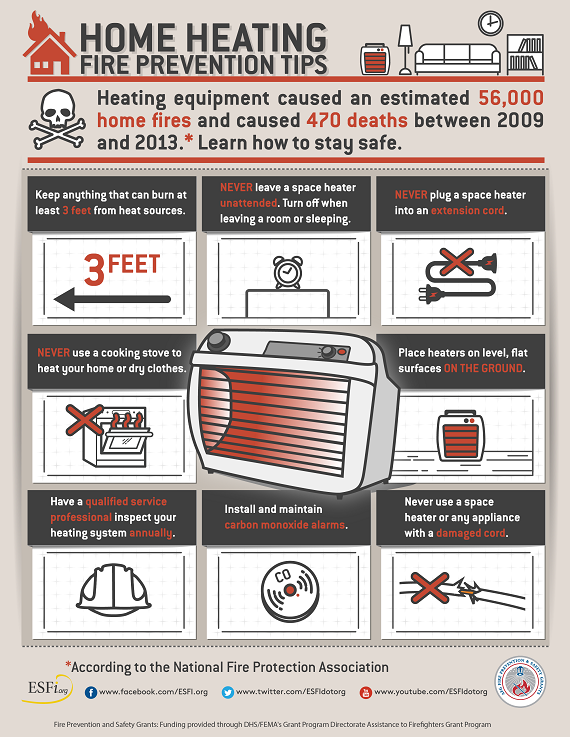 The recent frigid weather from the polar vortex prompted fire officials to issue warnings about space heaters, which are a frequent source of home fires: Never plug a space heater into a power strip or an extension cord. Space heaters have a high energy load and should be plugged directly into a wall outlet. Power strips are not designed to handle the energy load of a space heater and can overheat and cause a fire.
Heating equipment is responsible for nearly half of home heating fires, according to the National Fire Protection Association.
Energy.gov says that when buying and installing an electric space heater, you should follow these general safety guidelines:
Electric heaters should be plugged directly into the wall outlet. If an extension cord is necessary, use the shortest possible heavy-duty cord of 14-gauge wire or larger.
Always check and follow any manufacturer's instructions pertaining to the use of extension cords.
Buy a unit with a tip-over safety switch, which automatically shuts off the heater if the unit is tipped over.